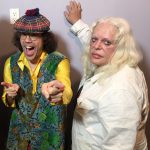 By Nardwuar on July 26, 2017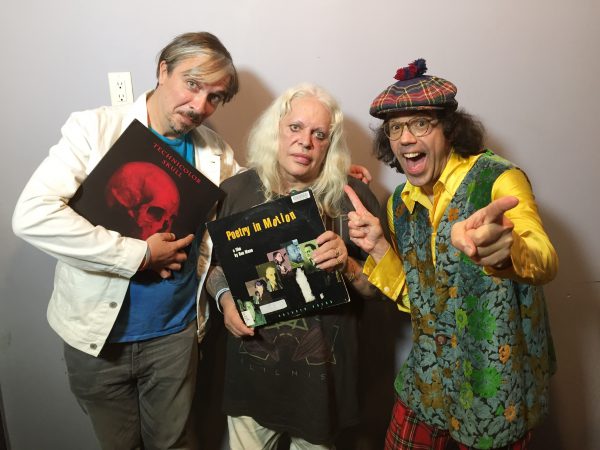 Nardwuar the Human Serviette vs. Psychic TV
From his involvement and formation of COUM Transmissions in Britain in the late 60s, to Throbbing Gristle, to Psychic TV, Genesis P-Orridge has inspired many people to simply start making art. The first time I saw Genesis was on a Target Video VHS where he was sucking face with an audience member all while playing bass. With Genesis anything was possible! Genesis uses the word "we" when he refers to himself . A true superhero of the modern era, it was very exciting to talk to him and his longtime collaborator Edley ODowd.
Nardwuar the Human Serviette: Who are you?
Genesis P-Orridge: Yes, hello! Yes, hello!
Nardwuar: You are Genesis?
Genesis P-Orridge: That's true. You want to know who we are? Yes, Genesis P-Orridge of Psychic TV and many other projects.
Nardwuar: And Gen, who do you have beside you?
Genesis P-Orridge: Good question, really. [Laughs] It's Edley ODowd.
Edley ODowd: It's Edley ODowd, that's me.
Nardwuar: Welcome to Vancouver, British Columbia, Canada.
Genesis P-Orridge: Thank you.
Nardwuar: Right off the bat, Genesis, I have a gift for you. Brian, come back, you-
[Nardwuar hands a Rolling Stones Bootleg "Brian come back you Bastard!" 7inch to Genesis P-Orridge]
Genesis P-Orridge: All forgiven.
Nardwuar: Bastard!
Genesis P-Orridge: Don't call me a bastard!
Posted in Transcribed Interviews | Tagged Genesis P-Orridge, Psychic TV, Throbbing Gristle | Leave a response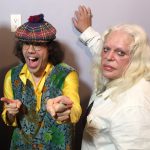 By Nardwuar on October 9, 2016
Nardwuar interviews Genesis P-Orridge & Edley Odowd of Psychic TV ! Doot doo !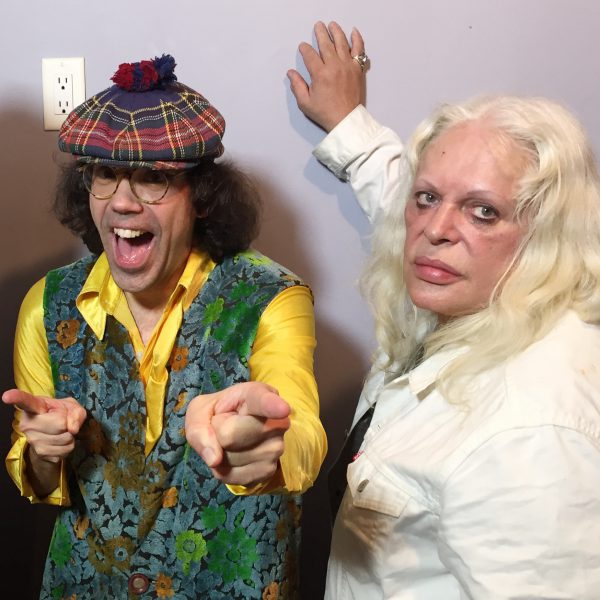 Posted in Radio Interviews | Tagged Genesis P-Orridge, Psychic TV, Throbbing Gristle | Leave a response