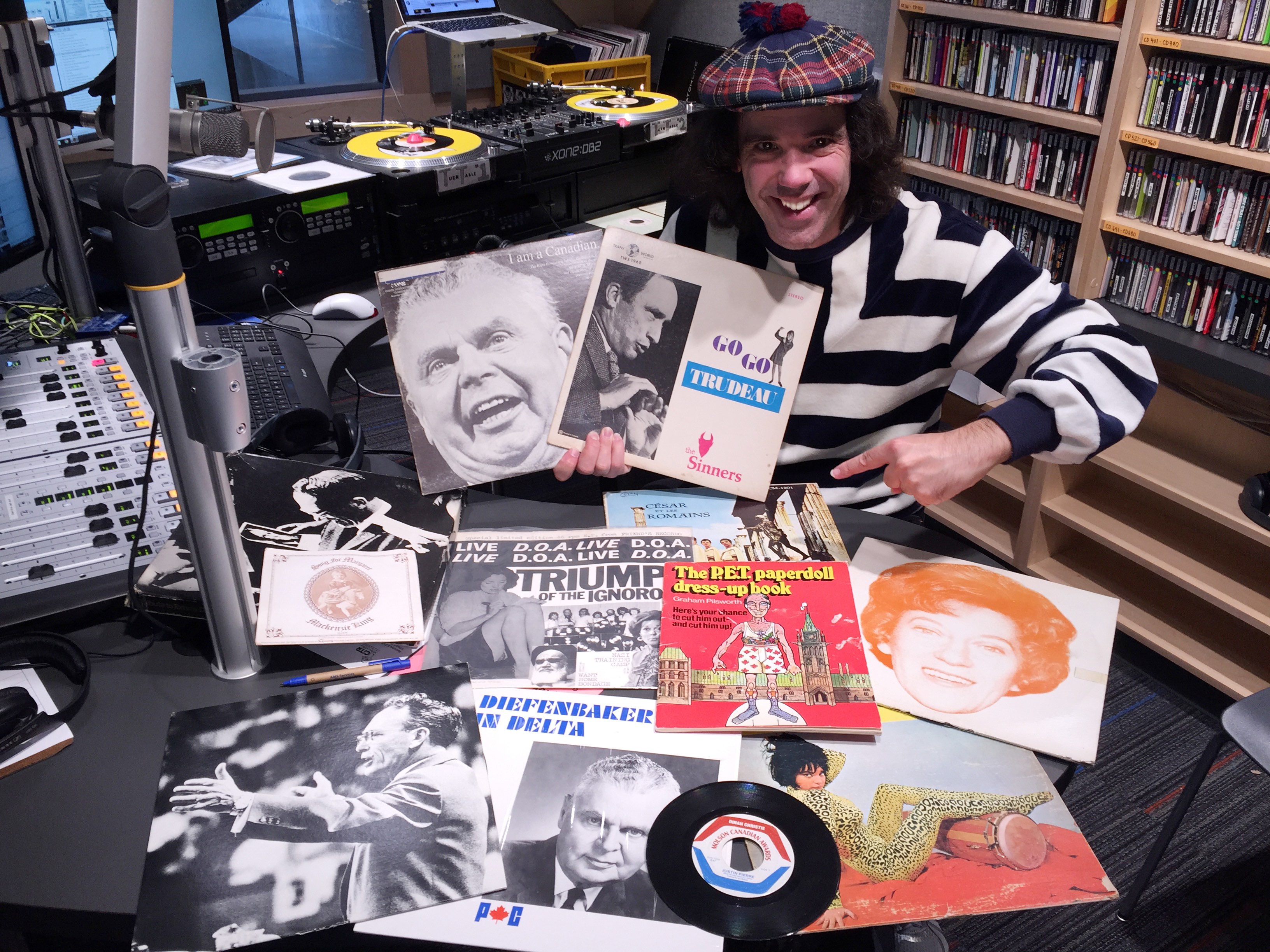 By Nardwuar on October 17, 2015
Guest DJ Crazy ED helps "Promote the Vote" (Cdn Federal Election is on Monday Oct 19 2015  !) with some cool wax ! Doot doo !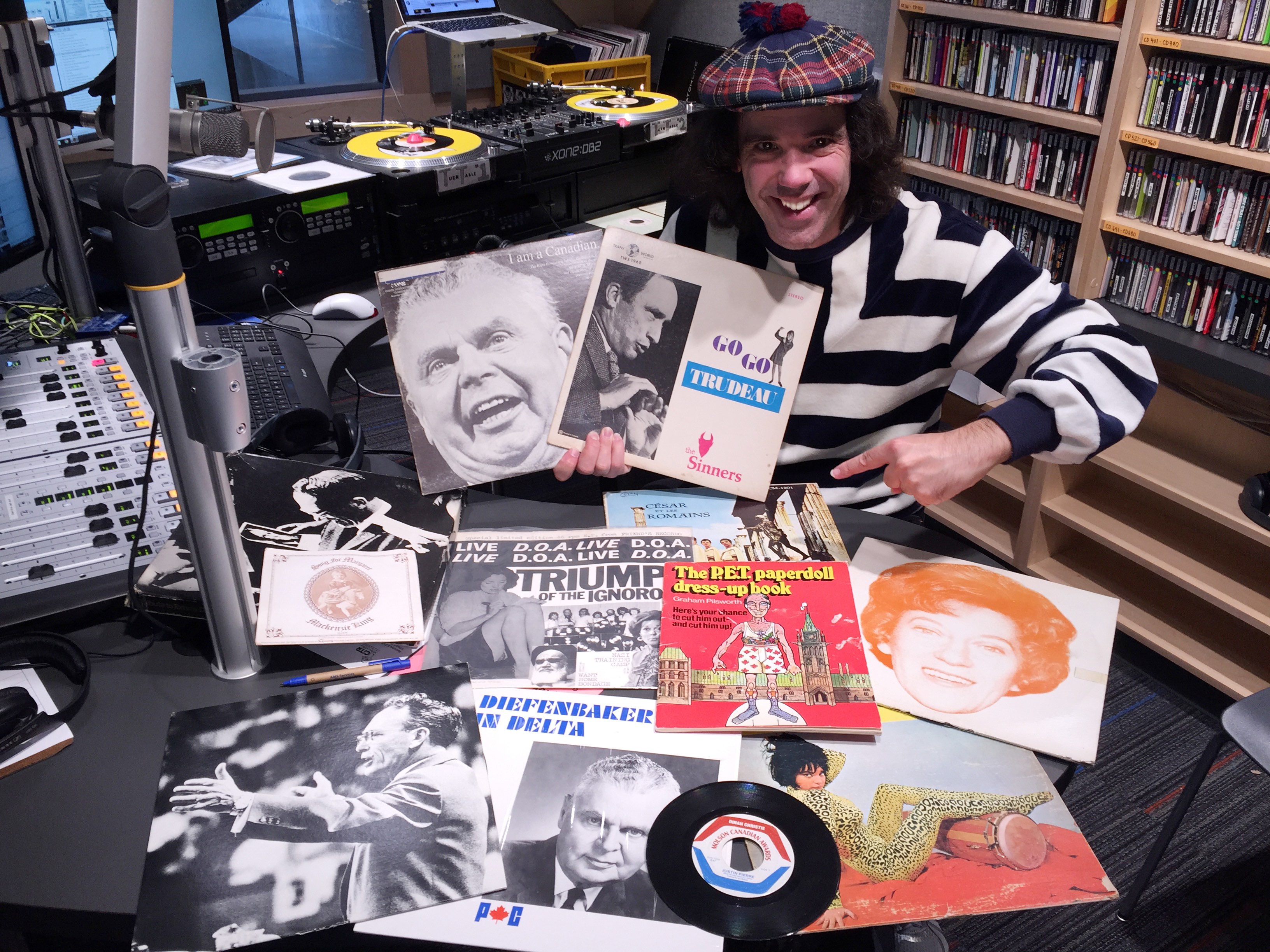 Posted in Radio Interviews | Tagged Ed Lasko, Justin Trudeau, Stephen Harper, The Vote, Thomas Mulcair | Leave a response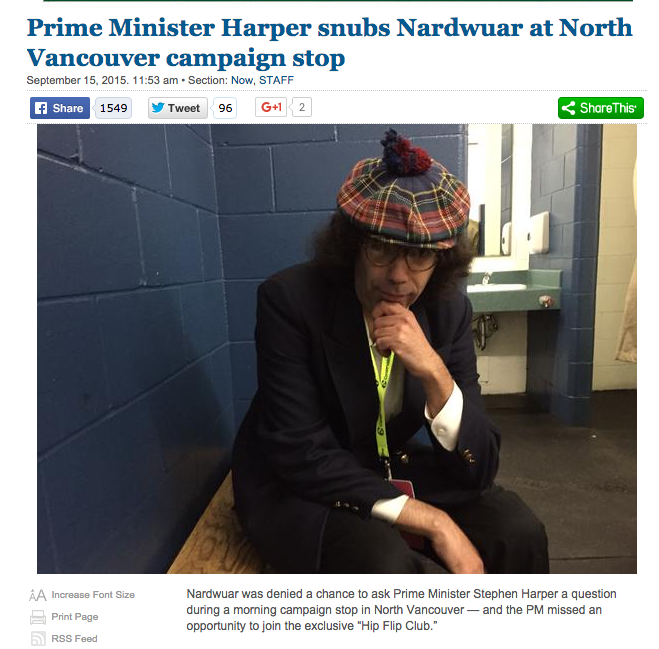 By Nardwuar on September 19, 2015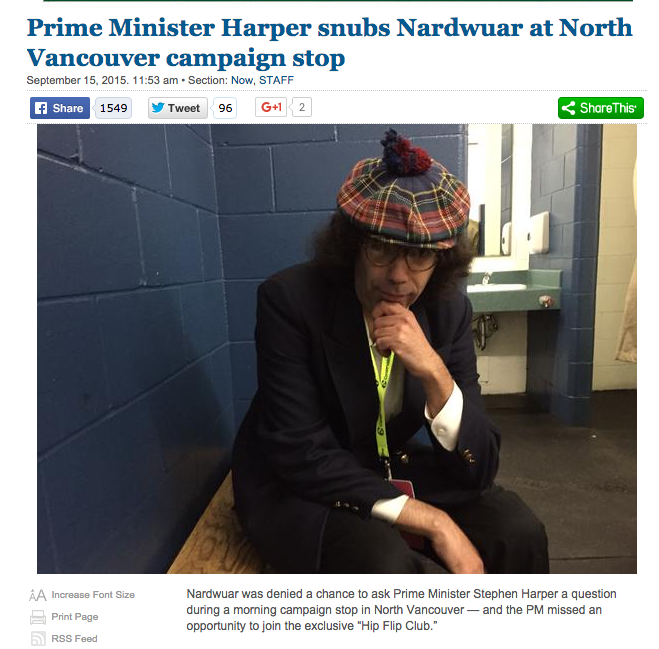 Click HERE! for the full story !
Posted in Transcribed Interviews | Tagged Stephen Harper | Leave a response