Archives by date
You are browsing the site archives by date.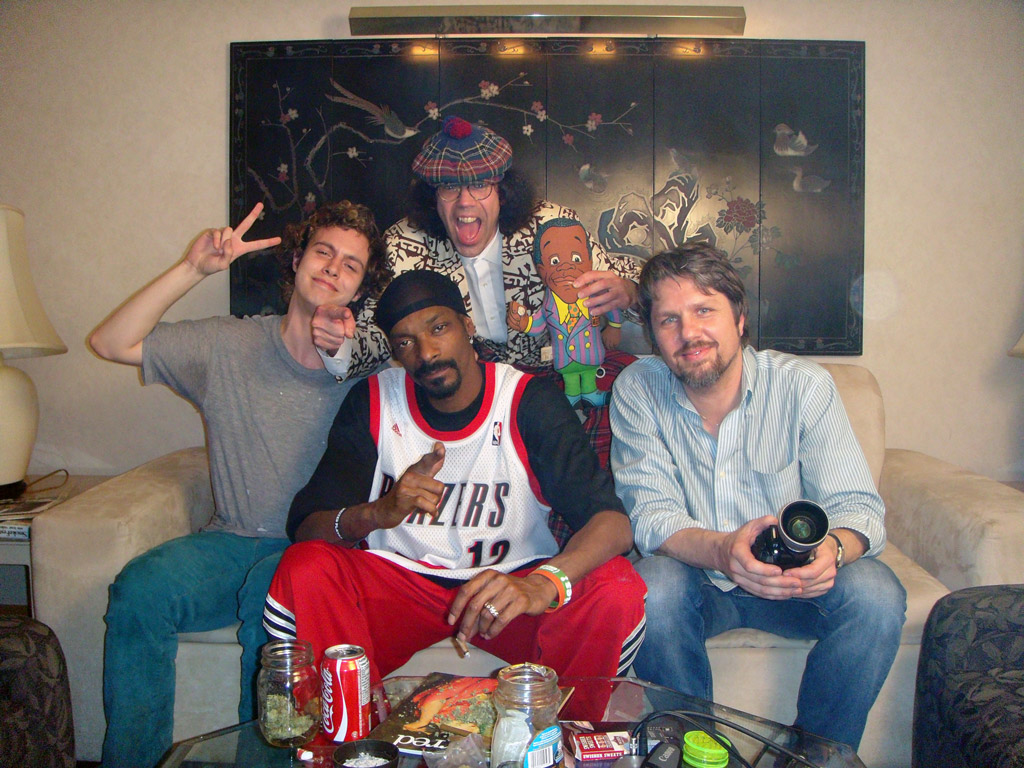 By Larry on May 7, 2010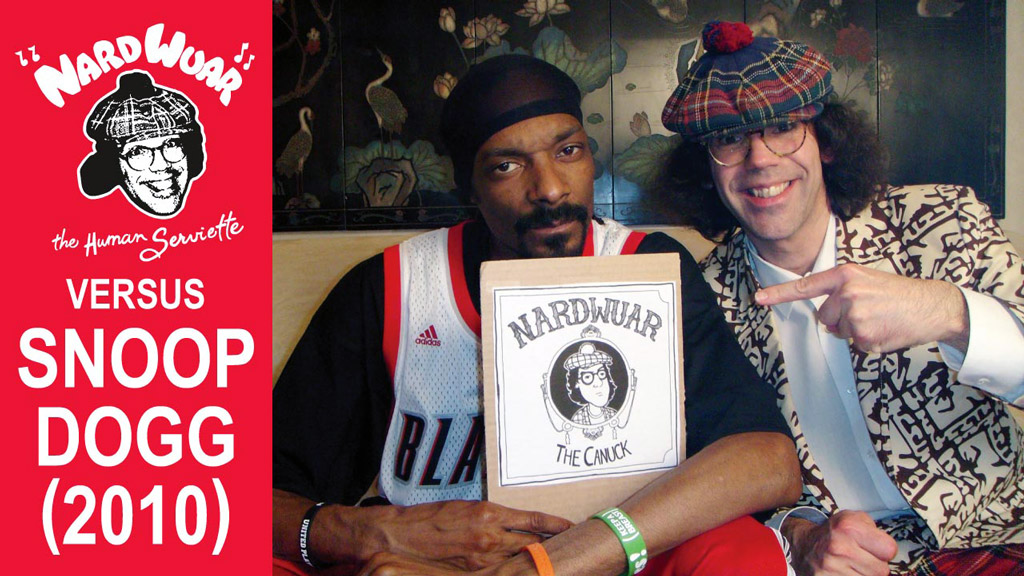 Nardwuar: Who are you?
Snoop Dogg: Snoop D-O-Double G.
Nardwuar: Snoop, welcome to Vancouver, British Columbia, Canada.
Snoop Dogg: Thank you for having me, Nardwuar. It's a pleasure and a treat to be here again with you.
Nardwuar:Snoop, right off the bat, I wanted to ask you about this gentleman right here, Buzz Aldrin. [Nardwuar pulls out a Buzz Aldrin LP] You worked with Buzz Aldrin, the moon guy )
Snoop:  Yeah, the man on the moon. Me and Buzz and a couple of rappers got together and did a song with him. He was actually a cool cat, man. He was rather down-to-Earth.
Nardwuar:: How did that all happen? That's incredible! Like you rappin' in outerspace!
Snoop: Funnyordie.com, I think that's the name of it. They hit me up and suggested that me and Buzz get together cuz Buzz was a fan of mine and I love what he did, being one of the first guys to walk on the Moon, so it was a natural you know, combination. You know, us being highly innovated, you understand what I'm saying?
Nardwuar: Snoop Doggy Dogg, it's amazing. I've been interviewing you for 10 years now. Do you remember the first time I talked to you on the set of the movie Bones in 2000? Ten years!
Snoop:  I do remember that. This is where I shot Bones, out in Vancouver.
Nardwuar: And here we are 10 years later at a hotel.
Snoop:  In Vancouver, B.C.
Nardwuar: In Vancouver, B.C., Canada. And people really have enjoyed our interviews over the years. Do you know that Snoop?
Snoop: Yeah, because they been rather different, you know what I'm saying? Because most guys who interview me don't have as much personality as you have, as much courageousness. You know, your courageous and you got a lot of personality so it brings the best out of me and you at the same time.
Posted in Transcribed Interviews | Tagged Snoop, Snoop Dogg, Snoop Doggy Dogg | Leave a response